ISO/IEC JTC 1/SC34 N0462
ISO/IEC JTC 1/SC34/WG2 N129

ISO/IEC JTC 1/SC34/WG2
Information Technology --
Document Description and Processing Languages
-- Information Presentation
TITLE:
Report of ISO/IEC 10036 Registration
SOURCE:
GLOCOM
PROJECT:
PROJECT EDITOR:
STATUS:
Informal Liaison
ACTION:
For information
DATE:
2003-12-02
DISTRIBUTION:
SC34/WG2 and Liaisons
REFER TO:
REPLY TO:
Dr. Yushi Komachi, ISO/IEC JTC1/SC34/WG2 Convener
Telephone: +81 3 5434 7053
Facsimile: +81 3 5445 3663
Email:

[email protected]


SC34/WG2 Web: http://www.y-adagio.com/public/sc34wg2/index.htm

Mr. G. Ken Holman, ISO/IEC JTC1/SC34 Secretariat
Telephone: +1 613 489 0999
Facsimile: +1 613 489 0995
Email:

[email protected]



Dr. James David Mason, ISO/IEC JTC1/SC34 Chairman
Telephone: +1 865 574 6973
Facsimile: +1 865 574 1896
Email:

[email protected]


Web: http://www.y12.doe.gov/sgml/sc34/
---
Report of ISO/IEC 10036 Registration
1. Web page of ISO/IEC 10036 Registration
GLOCOM, the ISO/IEC 10036 Registration Authority, posted all the registered glyphs on the web:
http://media.glocom.ac.jp/kmmr/10036/
where glyph IDs and their corresponding glyph images are listed as shown in figure 1.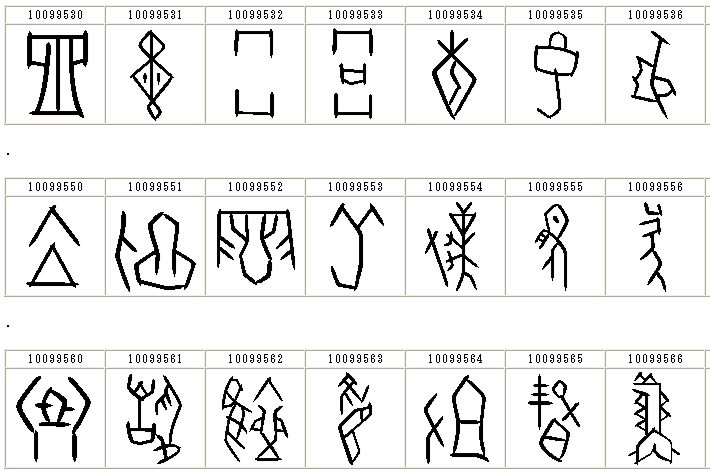 Figure 1 — Examples of glyph ID and glyph images
Glyph IDs registered in the old days by AFII (Association for Font Information Interchange) are located in 0 through 1,069,999. Glyph IDs of 10,000,000 through 10,099,999 have been block-reserved by Mojikyo-Net.
2. Presentation in XML 2003
Mr. K. Kamimura, ISO/IEC 10036 Registrar, will make a poster presentation in XML 2003, Philadelphia, on the today's activity of ISO/IEC 10036 Registration. Major topics are
What it is and what it aims at
Details of the registry of ISO/IEC 10036 font-related object
Advantages in the 10036 registry
Future works and the extension of the registry
3. Application Standard of Glyph IDs
An application standard of glyph IDs, "Embedding Glyph Identifiers in XML Documents" is published on the W3C Web:
http://www.w3.org/TR/2002/NOTE-EGIX-20021220/.