ISO/IEC JTC 1/SC34 N0299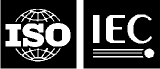 ISO/IEC JTC 1/SC34
Information Technology —
Document Description and Processing Languages
Title:
The Standard Application Model for Topic Maps
Source:
Lars Marius Garshol, Graham Moore, JTC1/SC34
Project:
ISO 13250
Project editor:
Steven R. Newcomb, Michel Biezunski, Martin Bryan
Status:
Editor's draft
Action:
For review and comment
Date:
2002-05-02
Summary:
Distribution:
SC34 and Liaisons
Refer to:
ISO/IEC JTC 1/SC34 N0229
Supercedes:
ISO/IEC JTC 1/SC34 N0229
Reply to:
Dr. James David Mason
(ISO/IEC JTC1/SC34 Chairman)
Y-12 National Security Complex
Information Technology Services
Bldg. 9113 M.S. 8208
Oak Ridge, TN 37831-8208 U.S.A.
Telephone: +1 865 574-6973
Facsimile: +1 865 574-1896
E-mailk: mailto:

[email protected]


http://www.y12.doe.gov/sgml/sc34/sc34oldhome.htm

Ms. Sara Hafele, ISO/IEC JTC 1/SC 34 Secretariat
American National Standards Institute
25 West 43rd Street
New York, NY 10036
Tel: +1 212 642-4937
Fax: +1 212 840-2298
E-mail:

[email protected]
The Standard Application Model for Topic Maps
Editor's draft 02 05 2002
This version:

Previous versions:

Editors:
---
This document defines the structure and interpretation of topic map information by defining the semantics of topic map constructs using prose, and their structure using a formal data model. This specification supersedes [ISO13250] and [XTM]. It is intended to become part of the new ISO 13250 standard.
This is $Revision: 1.15 $.
---
A References
To The Immortal Memory of the Halibut, On Which I Dined This Day, Monday, April 26, 1784, poem, William Cowper. Published in The Poems of William Cowper, ISBN 158960119X. Available from http://www.cs.rice.edu/~ssiyer/minstrels/poems/448.html.
Europe: A History, by Norman Davies, Oxford University Press, 1996, ISBN 0-19-820171-0.
XML Information Set, J. Cowan and R. Tobin, Editors. World Wide Web Consortium. 24 October 2001. This version is http://www.w3.org/TR/2001/REC-xml-infoset-20011024. The latest version of XML Information set is available at http://www.w3.org/TR/xml-infoset.
...
...
...
The Unicode Consortium. The Unicode Standard, Version 3.0. Reading, Mass.: Addison-Wesley Developers Press, 2000. ISBN 0-201-61633-5.
...