ISO/IEC JTC 1/SC34 N0356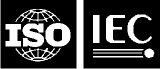 ISO/IEC JTC 1/SC34
Information Technology —
Document Description and Processing Languages
The Standard Application Model for Topic Maps
Editor's draft 04 12 2002
This version:

Previous versions:

Editors:
---
NOTICE:
Editor's working copy! This document has no official status.
This document defines the structure and interpretation of topic maps by defining the semantics of topic map constructs using prose, and the structure of such constructs using a semi-formal data model.
Together with the Reference Model specification and the HyTM syntax specification this document will supersede [ISO13250]. Together with the XTM syntax specification this document will supersede [XTM]. It is intended to become part of the new ISO 13250 standard. For more information on this process, see [tm-guide].
This is $Revision: 1.34 $.
---
A References
Europe: A History, by Norman Davies, Oxford University Press, 1996, ISBN 0-19-820171-0.
XML Information Set, J. Cowan and R. Tobin, Editors. World Wide Web Consortium. 24 October 2001. The latest version of XML Information set is available at http://www.w3.org/TR/xml-infoset.
ISO/IEC 13250:2002 Topic Maps, ISO, Geneva, 2002.
IETF RFC 2396: Uniform Resource Identifiers (URI): Generic Syntax., T. Berners-Lee, R. Fielding, L. Masinter. 1998.
Guide to the topic map standardization process, Lars Marius Garshol, 2002-06-23, ISO/IEC JTC1 SC34/N0323.
...
The Unicode Consortium. The Unicode Standard, Version 3.0. Reading, Mass.: Addison-Wesley Developers Press, 2000. ISBN 0-201-61633-5.
XML Topic Maps (XTM) 1.0 Specification, TopicMaps.Org, 2001.